TA IL Contacts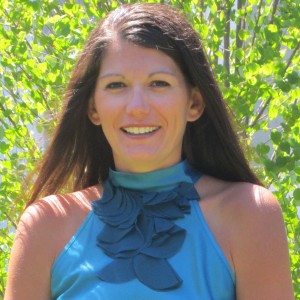 Jen JohnsonInterim President - E-mail [email protected]
Jen is a busy Mother to 4 sons, ages ranging from 9-14. Prior to becoming a parent, Jen taught Family and Consumer Sciences to high school students. Her 14 year old was diagnosed with Tourette in 2009 and her 13 year old diagnosed in 2011. As a Mother she knew she needed to find out as much about Tourette as possible. Jen considers herself fortunate that she was able to connect with the Tourette Connection Group and TSA Illinois. "I knew instantly that I wanted to be a part of this intimate "family" of wonderful parents and children."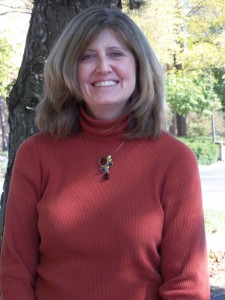 Joan Lindauer - Vice President, Government Relations - E-mail [email protected]
Joan has been a member of TSA-IL for 11 years and on the TSA-IL Board of Directors for about 7 years as the Government Relations contact. In that capacity, Joan has coordinated and attended meetings with our elected officials, both in Illinois and in Washington, D.C., to advocate for those affected by Tourette. She has also given in-services to educators to explain the complexities of Tourette and some approaches that may benefit students with Tourette. Joan has attended several national Tourette conferences. Some of her family members have Tourette. Joan is a registered nurse and an attorney.
Treasurer - Vacant Position If Interested please contact [email protected] for more information or fill out the Board Member Application below.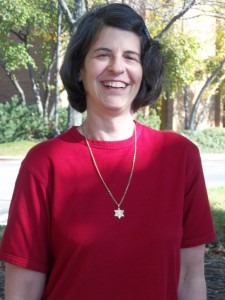 Susan Fischler - Education Coordinator and Support Group Mentor - Email [email protected]
Susan has served on the TSA-IL Board of Directors since 2000 and has been the Educational Coordinator for the past four years. Susan was also one of the co-leaders for the DuPage Support Group for almost 12 years. Susan has family members with TS and other co-morbid conditions. For over 30 years, Susan is practicing Physical Therapy with many years specializing as a Pediatric Therapist.
Melody Logsdon - Support Group Mentor - Email [email protected]
Melody became interested in TSA-Illinois when her son was diagnosed with Tourette at age 6. in 2001, she attended her first support group meeting and has been involved with TSA-Illinois ever since. Melody has been a co-leader of the DuPage Support Group and has met many wonderful people sharing the same struggles of this complicated disorder. Melody has been on the TSA-IL Board of Directors for several years.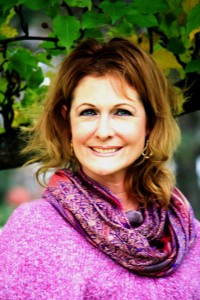 Kellie Pappas - Board Member - Email [email protected]
Kellie has been an active member in the TS community for many years. Married and with four children (one of whom was diagnosed with TS and comorbid conditions in preschool), Kellie has actively established and created supportive outlets for both families and individuals struggling with TS in Wisconsin and Illinois. She was an active member and Co-Chair of VOICES (Voices Offering Inspiration for Children's Educational Support) which collectively works in conjunction with the Mequon-Thiensville School District administrators, school psychologists, counselors, teachers, and community at large to ensure effective programming and communication between parents of children with special needs and the Mequon-Thiensville School District. Kellie is still an active member with the Prevent Suicide Greater Milwaukee Coalition and is a certified QPR Suicide Prevention trainer. Kellie received her B.A. Degree in Psychology from St. Norbert College in DePere, Wisconsin and is dedicated to improving the lives of anyone affected by TS through information, education, and advocacy.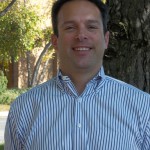 Sande Shamash E-mail [email protected]

Sande has been an active leader in the Special Education legal community and was the Executive Director of Tourette Syndrome Association of Illinois, Inc. for the past 6 years. Sande has been practicing law for over 22 years, starting as a supervising attorney for the Cook County Office of the Public Guardian successfully representing thousands of abused and neglected children and later being appointed by the Governor as the Chief Judge of the Illinois Department of Public Aid where he served in that capacity as well as an Assistant General Counsel for the state agency. Sande began an affiliation in teaching with Roosevelt University in 1997 which he maintains today. He has taught and developed coursework for their Commercial Law and Bankruptcy courses as well as prepared and presented Special Education Law courses to attorneys seeking continuing education credits. In addition, Sande has served on their faculty advisory board for the past six years. He holds a BA in Journalism from the University of Wisconsin - Madison and obtained his Juris Doctor from DePaul University. Sande currently serves as the Director of the Legal Advocacy Center of the Jewish Federation of Metropolitan Chicago where he runs a special education law program. Sande, along with one of his 2 boys, has Tourette Syndrome.
Rod Sickler - Board Member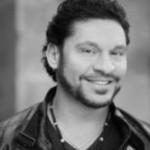 Rod is an active member of the TS community. He is committed to educating the public and providing opportunities for awareness, therapy and support. Rod lives in Champaign and owns many successful businesses in the area. He is well known in the beauty and cosmetology industry and has over 30 years of experience. Rod is dedicated to helping those who have been touched in any way by Tourette.
HOW TO BECOME MORE INVOLVED!
If you are interested in getting more involved, please complete the Board Member Application and email to [email protected]. If you have any questions, feel free to send an email or call (847) 526-8660
TSA-IL Volunteer Application 2013

TSA-IL Board Member Application 2013
COMMUNITY GROUP LEADERS
Nicole Rousseau – Tic Together Group Leader (Oswego) Email [email protected]
Nicole was motivated to take a more active role when attending a meeting where two Youth Ambassadors spoke and two days later her daughter was able to talk about her TS. Being the busy mom of three, running her own new business, she knew this was important and took the initiative to start a new Community Group for the Western Suburbs of Chicago.
Jennifer Johnson- Tourette Connection Group Leader (Wauconda) Email: [email protected]
Jennifer got involved with TSA IL after her oldest son was diagnosed with TS at age 8. Shortly after becoming a support group co-leader, Jennifer was asked to join the Executive Board of Directors. She is currently the President of TSA IL and the Host of Tourette Connection Support Group located in Lake County. Jennifer is a high school teacher, CNA, and mother to 4 very busy young boys. Two of her four boys have Tourette Syndrome.
If you would like to start a Community Group in your area, please contact [email protected], for information.