Four TS Genetic Study Opportunities
Research Study at University of Wisconsin
Dr. Hanjoo Lee from the Psychology Clinic at the University of Wisconsin-Milwaukee (2441 E Hartford Ave. Milwaukee, WI53211) is recruiting children /adolescents aged between 9 and 17, who experience moderate to severe tic symptoms, for a treatment study.
This study examines whether a computer-based cognitive training program can improve the effects of behavior therapy for Tourette Syndrome/tic disorders. Participants will receive 8 computer-based cognitive training sessions in addition to 8 weekly behavior therapy sessions, with clinical evaluation before, during, and after the treatment.
Interested individuals/families are encouraged to contact Dr. Hanjoo Lee, by email ([email protected] ) or call him at 414-229-5858. Research Study at University of Wisconsin
**********************************************************************************

Worldwide Research Study Available for Children and Adolescents Living with Tourette's
Rush University Medical Center in Chicago, is partnering with Inclinix, Inc., a Wilmington, NC-based clinical trial enrollment solutions provider specializing in Global patient enrollment for pharmaceutical research studies to recruit children and adolescents diagnosed with Tourette's for AWARE, a new worldwide clinical research program.
Frequent and severe motor and vocal tics, commonly associated with Tourette's, can cause impairment in school settings, social activities and in relationships. Symptoms of Tourette's usually appear during childhood and worsen progressively, showing the greatest tic severity at 10 years of age. The average onset occurs between the ages of 7 and 10 years and males are affected three to four times more often than females.
About the AWARE clinical research program This study is evaluating an investigational drug being studied as a possible treatment for children and adolescents with Tourette's Disorder. Dr. Katie Kompoliti is looking for volunteers to participate in the study at Rush University Medical Center. If interested, please call 312-563-2900 (Press 4).
You may be able to join the AWARE study if you:
Are 7-17 years old and have a doctor's diagnosis of Tourette's
Are experiencing tic symptoms such as unwanted twitches, movements or sounds that disrupt normal activities or behavior
Are without a history of psychotic disorders
Are not pregnant, not planning to become pregnant, or not planning to get someone pregnant
Have the approval of your parent or guardian
Study-related tests and study drug will be provided to the study participants at no charge.
This study is evaluating an investigational drug that is being studied for approval by the United States Food and Drug Administration (FDA) or the European Medicinal Agency (EMA) or other regulatory agencies in other countries. In the AWARE study, participants will be randomly assigned (like picking a number out of a hat) to receive either active study drug or a placebo, which is similar to a sugar pill and contains no active medicine. However, study participants who complete a placebo-controlled study may be eligible to enter a follow-up study where all participants will receive the active study drug.
Carefully conducted clinical studies like this one are one of the best ways to find new medicines that could mean more treatment options for children and adolescents with Tourette's. The AWARE research study is approved and closely monitored by an Institutional Review Board (IRB) in the US and Independent Ethics Committees (IECs) in other regions of the world.
For more information, please call 1-877-787-132
About Inclinix
Inclinix a Wilmington, NC-based clinical trial enrollment solutions provider, specializes in recruiting patient populations across a wide variety of therapeutic indications, including pediatric and adolescent trials. Inclinix is familiar with and sensitive to the challenges associated with recruiting a pediatric population. Inclinix, Inc. specializes in customized Phase I-IV clinical trial enrollment solutions that deliver productive investigator sites and qualified patients resulting in successfully completed clinical trials for the pharmaceutical, biotech and medical device industry. Clients benefit from ten years of experience in multiple therapeutic areas, as well as leading edge technologies that meet the challenge of clinical development from feasibility through compliance.
*****************************************************************************
Help us find the Genes for Tourette Syndrome!
Currently there is no cure for TS. You can take part in helping to find the cure by participating in one of the two TS Research Studies currently in need of volunteers!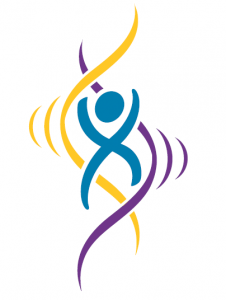 This is your chance to make a difference!
The Tourette Syndrome Association International Consortium for Genetics (TSAICG) in collaboration with the National Institute of Neurological Diseases and Stroke (NINDS) and Tourette Syndrome Association (TSA)
The TSAICG has identified several chromosomes that may contain genes for TS. The TSAICG is collaborating with the National Institute of Neurological Diseases and Stroke (NINDS) and the TSA to continue our genetics studies and confirm these findings. But in order to do so,
We Need to Enroll 3,000 People Who Have TS.
Individuals must have a diagnosis of TS from a doctor and be at least 6 years old.
Adults with TS will answer questions about their own tics and related symptoms. Parents of youth with TS who are 6 to 17 years old will answer questions about their child's symptoms. The answers to these questions will be used to select individuals with TS for the second part of the study.
Adults and youth with TS who qualify will be asked to give a blood sample for genetic analysis. Only one eligible family member with TS can provide a blood sample.
To learn more about this research please call 1-TS STUDY E 50 (1-877-883-9350)
Please understand that calling for more information does not obligate you to participate in the study.
***********************************************************

Tourette Syndrome Genetic Study at John Hopkins University Needs Participants!
ABOUT THE STUDY
HOW CAN I HELP?
Participating in the TS Genetics study will involve
A visit to the John Hopkins Hospital in Baltimore OR a home visit by a team member
Self-report questionnaires reviewed by a physician
A blood draw
A 15-minute computer activity
You will be compensated $25 for your participation and all visit expenses will be covered.
WHO IS ELIGIBLE TO PARTICIPATE?
Children and adults diagnosed with Tourette Syndrome
Participants must be 7 years or older
This is our chance to help future generations overcome Tourette Syndrome!
Please call Dr. Marco Grados at (443) 287-2291 or e-mail at [email protected] for more information