TS Education Workshop featuring Susan Conners, M.Ed. - 9/29/13
Tourette Syndrome Educational Workshop featuring Susan Conners, M.Ed.



Sunday, September 29th
1:00 pm - 5:00 pm
Elmhurst Memorial Hospital
Arboretum Conference Center (Lower Level) Oak Room
155 E Brush Hill Road, Elmhurst, IL 60126
Cost: free with Online Registration (Registrations is mandatory to attend)

This is one workshop you won't want to miss! If you have questions about TS, associated disorders, the impact of these disorders on social emotional well-being, school performance and behavior, then this is a must attend!
Susan is a leading authority and internationally recognized speaker on Tourette Syndrome. She was an educator for over 30 years, served for 12 years on the Board of Directors for the National TSA, established and ran TSA's Education Committee for 16 years, founder and president of TSA of Greater New York, and author of "The Tourette Syndrome/OCD Checklist: A Practical Resource for Parents and Educators".
Susan serves as a go-to TS resource for networks and media, including ABC's 20/20 and the Emmy Award winning HBO Documentary, "I Have Tourette's But Tourette's Doesn't Have Me." This workshop is bound to be very popular.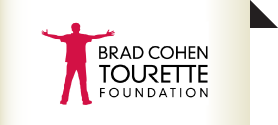 This workshop is made possible by a grant from the Brad Cohen Tourette Foundation. Click here for additional information about about this wonderful foundation and their upcoming A Evening of Cheers with Brad Cohen in downtown Chicago on October 5th.