TEAM TSA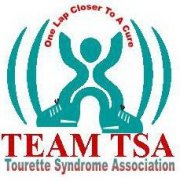 Do You Like to Run & Raise Money?
If you like to participate in races, you could help raise funds for TSA-IL by signing up for an event on Team TSA.
Join TEAM TSA today! With your support, TSA can continue to fund research to discover a cause and find a cure for TS, while providing education programs, awareness activities and other services for people living with TS and their families.
Races do not have to be in Illinois for TSA-IL to receive proceeds! Participation in some events have many benefits to the fundraiser - see upcoming races below for details!
When you sign up, be sure to indicate that you would like TSA-IL to receive a portion of the funds raised.
UPCOMING TEAM TSA EVENTS
Indianapolis Marathon

, Fort Benjamin Harrison, Indianapolis, IN, Oct. 20th
Full, Half, 5K Walk/Run & Kids Race
TEAM TSA tent at start/finish line!
New York City Marathon, New York City, New York, Nov. 4, 2012
Full Marathon Only
TEAM TSA has limited slots for this highly sought after event! With fundraising
minimum team members receive two nights hotel in Manhattan are provided to
team members. Team dinner in Little Italy!
Philadelphia Marathon, Philadelphia, PA, Nov. 17-18, 2012
Full, Half, 8K Walk/Run, Kids Race
TEAM TSA tent at the start/finish line!
Walt Disney World Marathon, Orlando, FL, Jan. 10-13, 2013
Full, Half, 5K Walk/Run & Kids Race
Discounted hotel rooms at deluxe hotel on WDW grounds and discount theme park tickets available to team members. Dinner with special guests including David Pittman, musician and former American Idol contestant, Chef Heather West, who won Hell's Kitchen Season 2, Jaylen Arnold who started Jaylen's Challenge anti-bullying campaign and others!