Community Groups

Your support group

:
Oswego

: "TicTogether" - No meeting in december.
Our next Support Group will be on
January 10, 2016

at Celebrate Differences. For further details click on the "Learn More" button below.

All of our Community Groups are for anyone whose life is affected by Tourette: self, spouse, partner, child, sibling, teacher, health professional, etc...
Tic Together Meetings
2nd Sunday of the month, 2:00 pm
Our next support group is January 10th, 2016 at 2:00 pm
Upcoming dates:
February 14, 2016
March 13, 2016
As always, this is a family event. Please bring a snack if you like.
For further information contact Nicole Rousseau at [email protected]
The Tourette Connection

106 N. Main Street
Wauconda, Illinois
847-526-8660


***********************************************************************************************************************
PAST COMMUNITY GROUP EVENTS
2nd Annual Family Fun in the Sun
Rainbow Falls Waterpark, Elk Grove Village

Sunday, July 29, 2012



This event was so great it is scheduled again for this year, Sunday, August 4, 2013. Click here, for 2013 Event information,
WOW! What an amazing day we had - excellent weather, wonderful company, great conversations and yummy refreshments! It was unanimous that our 2nd Annual Summer Fun in the Sun was a splashing success with almost 80 TSer's in attendance! Thank you to all who made it out to Elk Grove Village!
March 23, 2012 Chicago Community Group Family Meeting featured Dr. Doug Woods, Ph.D.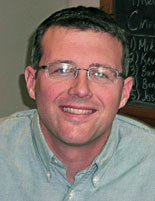 Dr. Woods is a recognized international expert on the causes and treatment of Tourette Syndrome and other neuropsychiatric disorders, and has given over 90 invited talks in 28 states and 5 different countries and we were lucky to have the opportunity to have him personally answer our specific questions.
Thank you Dr. Woods for sharing your time and wisdom with us. We all learned something that night!
Support for this program was made possible by the cooperative agreement award number 1U38DD000727-02 from the Centers for Disease Control and Prevention and Tourette Syndrome Association. The views expressed in written conference materials or publications and by speakers and moderators do not necessarily reflect the official policies of the Department of Health and Human Services, nor does mention of trade names, commercial practices, or organizations imply endorsement by the US Government or the Tourette Syndrome Association. Materials provided through a program partnership of national TSA and the Centers for Disease Control and Prevention.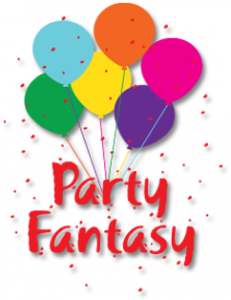 February 19, 2012 Family Event @ Party Fantasy in Mundelein
Thank you to those who were able to brave the cold and join us at Party Fantasy! The kids had a hoppin' good time on all the gigantic inflatables and some parents even got a few moments in the adult area to meet others and take a quick breath before returning to all the jumping fun.
January 27, 2012 James Durbin Concert was at Austin's Saloon & Eatery in Libertyville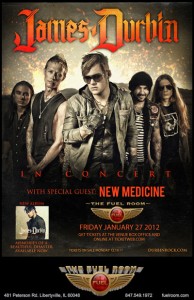 Rocker James Durbin dazzled judges and received more than 72 million votes while on American Idol Season 10. In November, Durbin debuted his first album "Memories of a Beautiful Disaster" (Wind-up Records). "The underlying theme of the album is bullying and being an outsider, because growing up, I wasn't the popular kid at school," Durbin says. "I've heard from fans about how inspiring I am to their kids through singing covers on "Idol", and now I get to put out my record and give these people real emotion, stuff that I've gone through and someone to look up to."
James also appeared in the PBS documentary about Tourette Syndrome, Different is the New Normal (featuring Illinois families, The Smalls and The Wilinskis, while centering on teen Ariel Small).
January 11, 2011 Tourette Connection Meeting featured Dr. Shana Doronn, LCSW, Psy.D.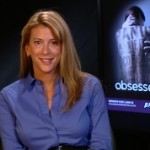 We had a fabulous turnout for Dr. Shana! Dr. Shana was a wonderful speaker and answered many questions. She specializes in the treatment of anxiety disorders such as OCD and social anxiety disorder, as well as chronic illnesses. She serves on the Board of Directors for OCD Chicago and is one of the featured psychologists on A&E's true-life docuseries.

Prior to moving to Chicago, Dr. Shana worked at UCLA Medical Center, treating people with a variety of mental health issues, as well as serving as a faculty member at the UCLA School of Medicine, where she taught psycho-social aspects of health and disease to medical students.